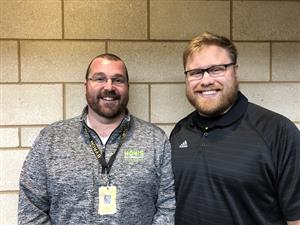 Food Truck Business at Byron High School
Congratulations Byron High School! Byron High School was awarded a $45,000 Bush Foundation Grant. The grant will support the creation of a self-sustaining business within Byron High School to provide students with authentic applied learning experiences in running and maintaining their own business. The food truck business will be a collaboration between the Business and Family and Consumer Science (FCS) departments and will give students an entrepreneurial and culinary experience in the food truck business.
While the Business and FACS departments will oversee the food truck business, other departments have also indicated an interest in providing support. The Agricultural department has a greenhouse that we will be able to use to grow fresh vegetables and herbs. The Industrial Technology department will help maintain our equipment. Several community members will donate time and money to help with this opportunity.
Teacher and co-author of the grant, Ryan Radke shared, "I'm beyond excited for our District, our students, and the people of Byron. It is going to be a great experience for everyone involved. I can't wait to get started with fellow teacher Josh Benards as he will be working along with me on the business side. Also, we will include many other departments in this adventure including Agriculture, Art, and Industrial Technology. Thanks to all of those who've helped this 'Dream' become a reality."