ZED Above and Beyond Award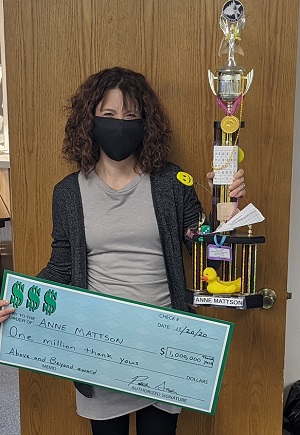 Anne Mattson, ZED Speech Language Pathologist, was awarded the first quarter "Above and Beyond" award. Anne's high work ethic attacking many evaluations in a short amount of time due to the COVID backlog, the great rapport with kids she maintains, and how calm she remains even during challenging times, were just a few of the reasons cited by her nominators for this award. Congratulations Anne!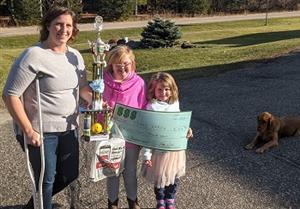 Terri Karow, ZED Occupational Therapist, won the 1st quarter "Above and Beyond" award also. Her nominators cited how Terri stepped up to help cover others even though she has a high caseload herself because "she does what is best for students and families." Terri always steps in to both help or lead regardless of how busy her schedule is. Congratulations Terri!