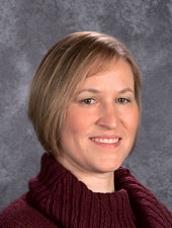 Phone: 507-634-2037
Email:
Degrees and Certifications:
Daniela Gatzke

Services Provided Include:
Participaiton in student assessments through formal evaluations, classroom observations, interviews with teachers, therapists, parents, students, and medical records review. Recommendations are made to meet student needs.
Providing technical assistance and consultation by participating in developing IEPs and service delivery plans as part of a multi-disciplinary team; recommending modifications to improve educational performance; and acting as a resource in locating specific equipment and materials.
Working with special education staff, special education coordinators, and ZED staff as a resource in assistive technology assessment, equipment, devices, and software programs.
Participation in awareness and in-service training for regular and special education staff, parents, and administrators to promote improved programming.
Assisting in program development through meetings with administrators, teachers, and therapists to evaluate existing services and determine needs and future programming options.
Please click here to visit my website:
https://sites.google.com/zumbroed.org/at-zed/home
Please click here to make a request for Assistive Technology Support: